Margo Hall
Margo is the creator, founder and owner of The Bra Spa.  Her mission is to help all women find comfortable and correctly fitting bras for a reasonable price.  She carries many styles to fit every woman, for every activity, in every stage of life.  She has a knack for helping the DD+ busted gals and has a special passion for helping pre-teens and teens learn the importance of proper supporting bras to protect their breast tissue from a young age.
Margo is received her B.S. and J.D. degrees from Arizona State University and spent most of her career as a Legal Administrator.  In 2015, when she knew it was time for a career change, she did lots of soul-searching and kept remembering the day many years ago when she visited a specialty bra shop in Atlanta, GA and was finally able to find a bra that fit her ample bosom.  She wants to enable other women to have that same experience.  Since then, she has attended a variety of bra fit training courses, and has studied under a renowned fit expert.
She lives in Tucson with her two daughters and in her extremely limited free time, she enjoys a good glass of red wine, reading fiction novels, taking a leisurely walk, or catching up on much needed sleep.
Renata Rauschen
Renata is The Bra Spa's Store Manager. She joined our store in July 2019 after running Roadrunner Theater Company for 5 years in East Tucson.  She is thrilled to continue in management and immerse herself in an important industry. Renata is one of the Professional Bra Fitters as well as keeping things running smoothly behind the curtain!
Renata enjoys hiking, cycling, swimming and reading, especially with her kids and husband (the best Realtor in Tucson).  AND now she loves bras and has WAY too many. and swimsuits. and lingerie.
Jamie Bush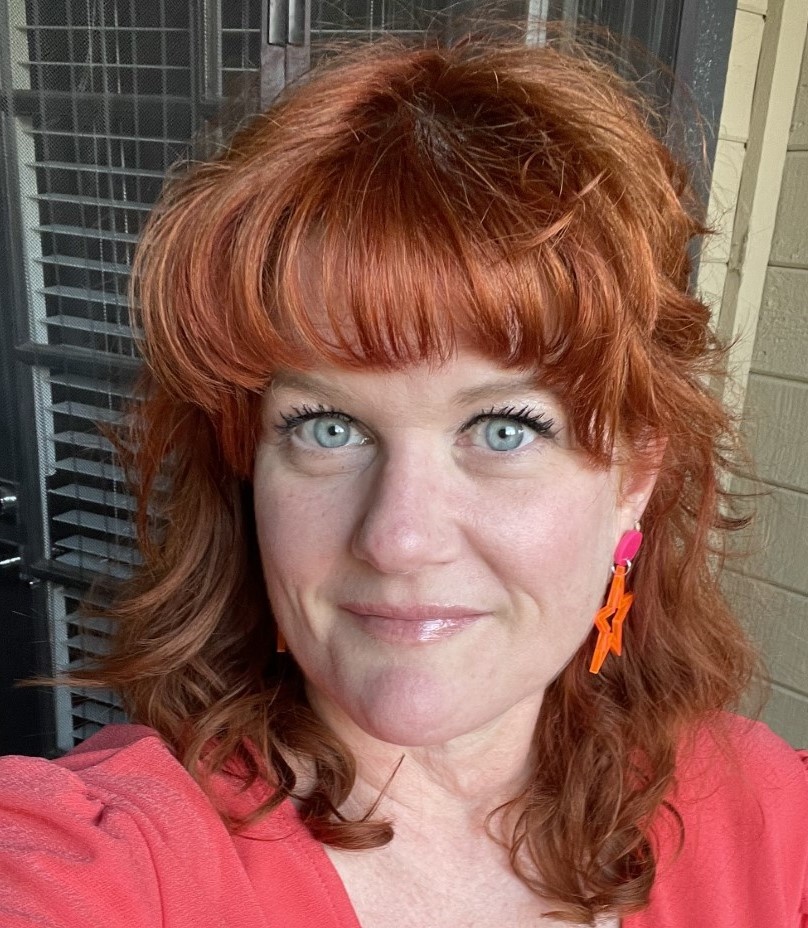 A Native of Austin, Texas, Jamie moved to Tucson in October 2019. Shortly after her arrival in The Old Pueblo, a wardrobe malfunction while grocery shopping led her to The Bra Spa, where she walked in as a customer and walked out with a job. 
Jamie connects with her customers through her past experiences with ill-fitting bras, and loves making customers happy by providing them with an uplifting experience.
When she's not slinging bras, Jamie enjoys spending time with family, friends, and her cats Bernie and Tootie.
She received a Cosmetology license from Baldwin Beauty School in 2004. Jamie likes reading, horror movies, collecting clown art, and is fascinated by desert wildlife. 
Quote: "If you come to an expert for a solution, listen to the advice."
Favorite bra: Sachi!
Shop Dogs
Daisy and Rosie are The Bra Spa's shop dogs! They visit the store as much as they can and they LOVE to keep little ones company while you shop!